everybody were busy about today just because the date is cute. is it? oh i think it's so-so, hehee *annoying* 10-10-10, ok, you got people's attention. people getting married, giving a birth, engaged, being in a relationship, what else? oh this one also, Pasar Seni ITB. the annual, uh no. this event is held every 4 or 5 years. but i must say that the event is totally great and.. SICK! the decoration, properties, stands, especially the concept! those FSRD students are too much creative i guess. great! can't wait for the next 4 years. and i chose to
spent my afternoon to evening sunday with my boyf and met some friends, here.
talking about Pasar Seni ITB, i didn't bring my camera. i asked my mom to bring her digital pocket camera with me because i'm too lazy to bring my camera. hehehe :p
and i didn't take a lot of pictures there. but, i can share you some. please..
entrance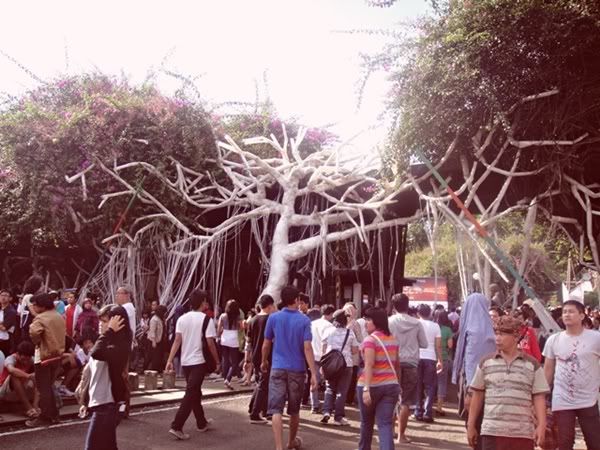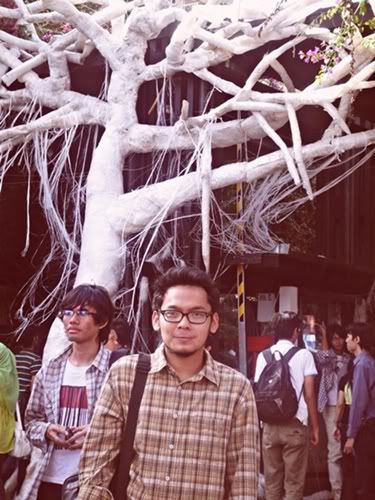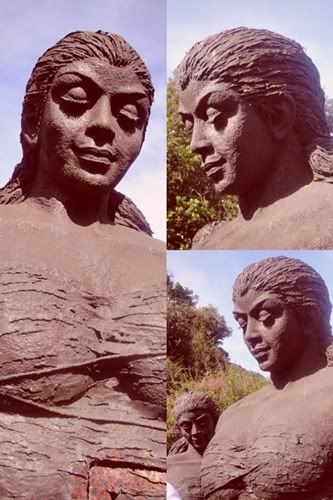 great sculpture. one of stages in the front of the gate. great decoration around the street, so sorry no picture added. a very nice welcoming part, i think.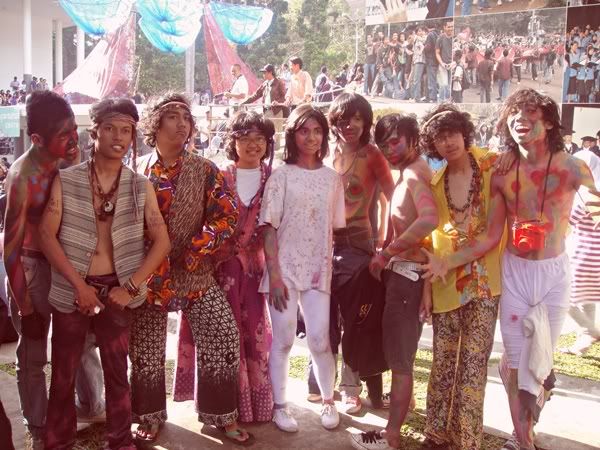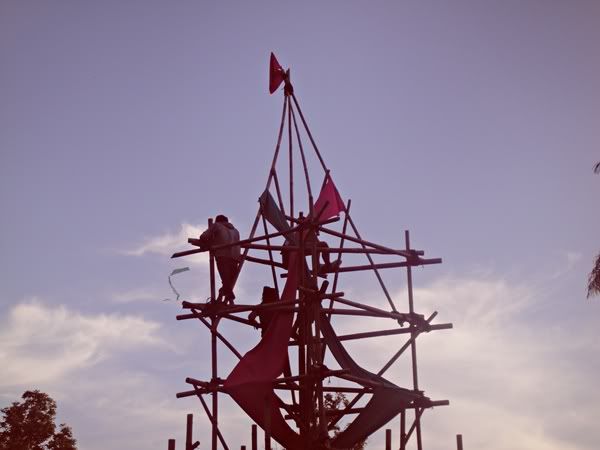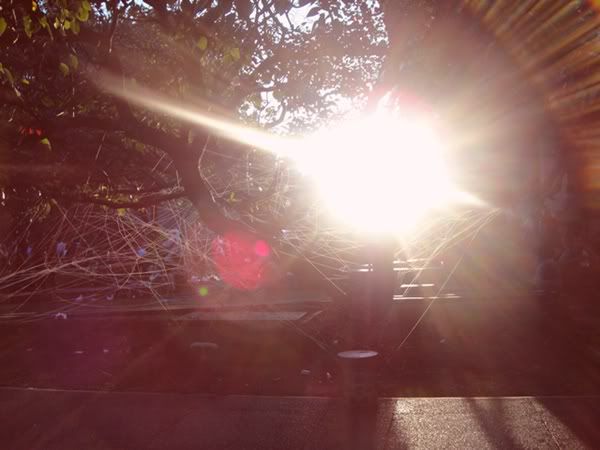 zillions people. amazing creations. about 3 stages inside if i'm not mistaken. nice foods. my boyf and i fave food? Mie Jelly. hahaha. what can i say? my legs are tired. i kept walking around ITB. oh there was Pinhole Camera Bandung booth also *drooling*. kinda tired, sat down and decided to go home at 6. you know what? the traffic was sick also. not only vehicle, even people also can't move. what a party today! thank you so much for accompanying me today you sour! happy amble! ooppssss! :p